If you're a parent, you know that "back to school" often means "back to tons of paper." Despite the onset of the digital age–and the virtual strides made during the pandemic–paper continues to stream home in my children's backpacks at a rate that makes me wonder if my kids' elementary school is secretly a paper mill!
As a former teacher, I get it… all those handouts, notebooks, and permission slips really do assist in the challenging job of educating children.
But that does NOT mean that we, as parents, need to keep all of it in tubs in the attic until our kids have kids of their own.
So, if you'd like to minimize the amount of school paperwork coming into your home, this week's blog is for you!
If you're more of a visual learner, watch this video I made a few years ago, showing EXACTLY how I manage all the paper that comes home in my kids' backpacks.
If you're more of a reader, read on!
First things first, you've gotta face this beast head on. As soon as the backpack crosses the threshold, fish out the papers and divide them into three types:
TYPE 1: STUFF FOR PARENTS
You're familiar with this. Permission slips, field trip forms, etc. Deal with these immediately or put them in your own inbox to deal with later.
TYPE 2: STUFF YOUR KID NEEDS TO DO
This is homework, plain and simple. Designate an area for your child to put all this stuff so it stays together. I recommend a letter tray with their name on it.
TYPE 3: STUFF YOUR KID DID
Ah, this is the tricky one! Especially for those of you with young ones. The amount of sticker-starred worksheets and turkey hands a kid can bring home is staggering.
How do I recommend dealing with this? DON'T.
Look at it all, praise your child for how awesome s/he is, and then hand it to her and then say these magic 8 words:
"What would YOU like to do with it?"
Of course, you've got to give your child some options. Possibilities include:
Recycle (Strongly encouraged!)
Display wall (Get yourself some Command strips, twine, and clothespins and hook it up!)
Digital photo
Memory box (This is a last resort for the really, really special stuff that can't be captured digitally. Note: Your child should keep the memory box for

themselves

. These are not

your

memories, parents!)
I hope this tip helps you let go of some excess paperwork that might be holding you back so you can open up to your bigger life!
To less paper and more you!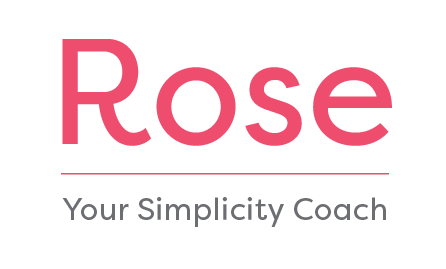 PS: If you're a busy working mom who wants to simplify your work-mom life, but aren't sure where to start… join me for my FREE *live* masterclass: How to Organize Your Family's Home Without Exhausting Yourself or Resorting to Threats. Click here to save your spot!